Bio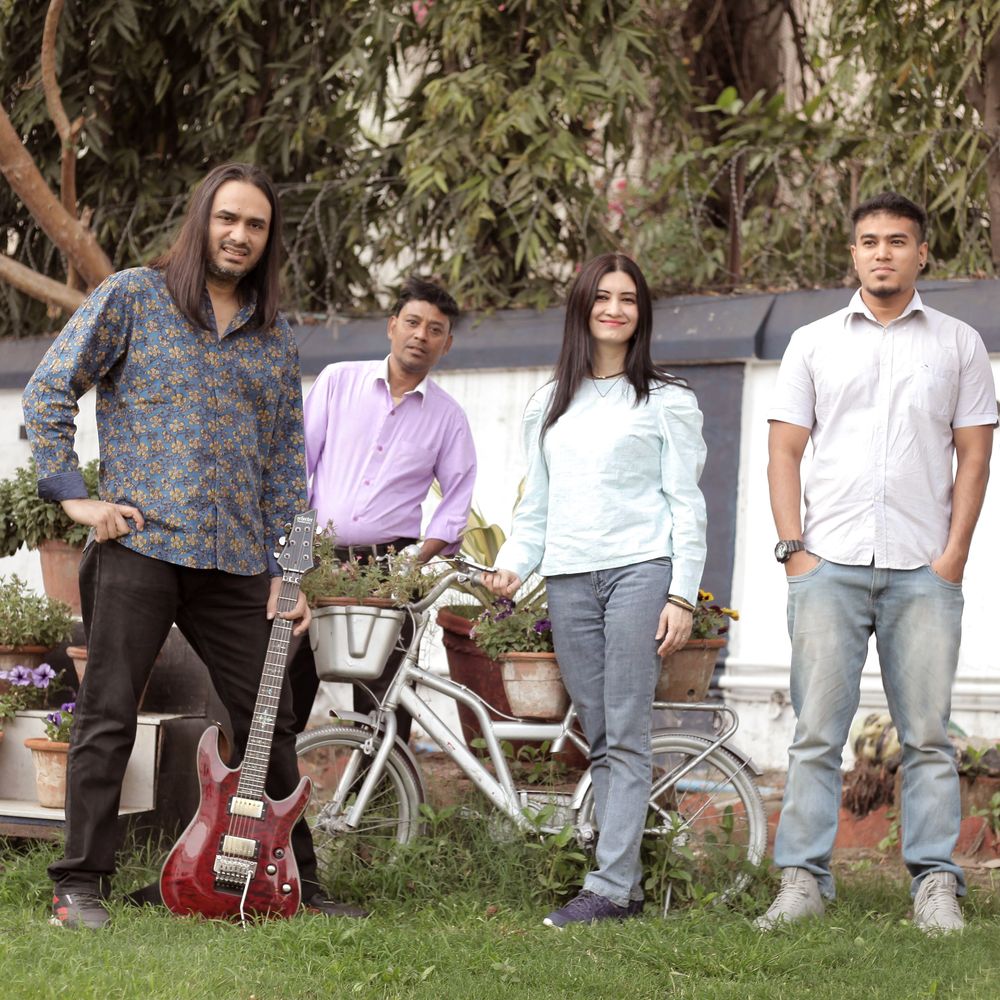 Krosswindz
When Sound becomes Light
Krosswindz is a Grassroot Grammy Award winning Rock/Folk-Fusion band, based in Kolkata, India. They have performed their music all over India and overseas, Krosswindz have helped urbanize the folk music of India, and have tried to make it popular with their signature world music touch. Krosswindz is one of the few Kolkata based Bengali Rock bands who have female singers on lead vocals. The band was formed in 1990, and started out playing at college festivals. They have toured all over the globe and have played at all the major Music festivals and prominent concerts along the way.
Krosswindz are the only band from Asia to win 2 awards at the recently concluded Grassroot Grammy Awards held in Indianapolis IN,USA, Krosswindz won Best International Group and Best Asian Album respectively.Krosswindz have also won the Album of the year from the prestigious Indian  MusicAwards-The Mirchi Music Awards for the years 2012 and 2016.
The band has performed and collaborated with internationally reputed names like Jazz legend- Herbie Hancock (USA),Bumblefoot of Guns and Roses(USA), Sky High (Sweden),Matt Fisher(Drummer-UK), Tizian Jost (Pianist-Germany), Jan Kooper(Saxophonist-Amsterdam),The Jazz Ambassadors(Jazz band from USA), amongst numerous other fantastic musicians.
The band's music has been featured in numerous films and commercials. Notable films-Way back Home,Kolkatar King,Ujane Poddo Bhashe,Amra Ebong etc.The band's music has been licensed by MG Motors UK,HMV India,Shemaroo India,JOE ANTHONY PRODUCTIONS(Washington) among many other brands.
KROSSWINDZ are the first band from the eastern region of India to release an album of English language originals from a major label- (BMG)  back in 1993 titled SINGLES. Krosswindz have also released full-length English language original albums titled One World and The Secret Album as released in 2002 and 2010 respectively. They also have releases from RSJ records New Delhi . Chandrani the lead singer has originals that were featured in the wildly popular CDs GIR vol 1 and 2(The Great Indian Rock) as released by the beloved Rock Street Journal. Krosswindz have 9 albums in their regional language Bengali and the number is growing rapidly. 
Krosswindz have toured the US several times-playing for the renowned Sandusky Radio unplugged concert series in Seattle, along with playing concerts at the following cities-Los Angeles, New York, San Fransisco, Chicago, Jersey City, Atlanta, Dallas, Austin TX, Tampa, San Diego, Sacramento and Boston. Krosswindz have also toured in The UK,The Netherlands in Europe and in the South-East Asian countries of Vietnam, The Philippines, Bhutan and Thailand apart from continually touring the Indian Sub-Continent for the last 25 years.
You can contact Krosswindz on the contact page of this site and for more information, do check out the music tab, and sign up to the mailing list.